Newly released body cam footage shows the intense moments when a by an armed suspect and good Samaritans came to his rescue.
Officers responded to suspicious circumstances with possible shots fired at Southridge Apartments on the evening of January 8.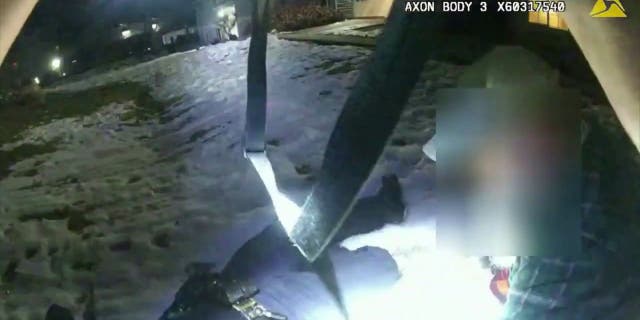 When police arrived on the scene they came across someone who had been beaten. Police secured the apartment and determined that the two men who lived in the apartment, believed to be involved in the battery, were not home at the time.
Police uncovered multiple guns in the apartment.
Officers began to stake out the apartment when they noticed two men returning around 7:30 p.m. Police requested additional help, but the two men quickly left the apartment armed with several guns and immediately ran from officers.
The first officer, later identified as Sergeant Steve Mayfield, chased after the suspects asking them to stop when the suspect immediately began shooting at Mayfield.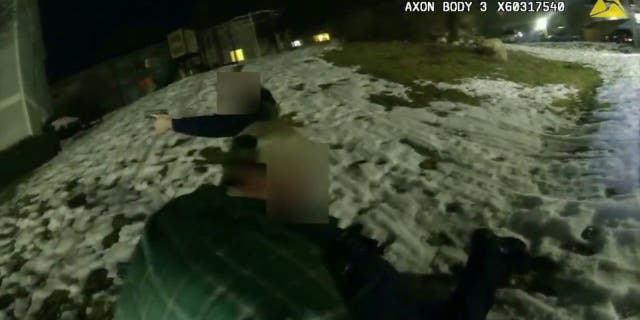 Mayfield was hit in the leg and quickly fell to the ground, alerting dispatch that he was in need of aid. While on the ground, Mayfield continued shooting at the suspects. Another officer in the area also fired multiple rounds at both men.
Multiple good Samaritans from nearby apartments came running to assist Mayfield. A fellow officer secured the scene and pleaded for anyone with a belt or tourniquet to apply to Mayfield's left leg.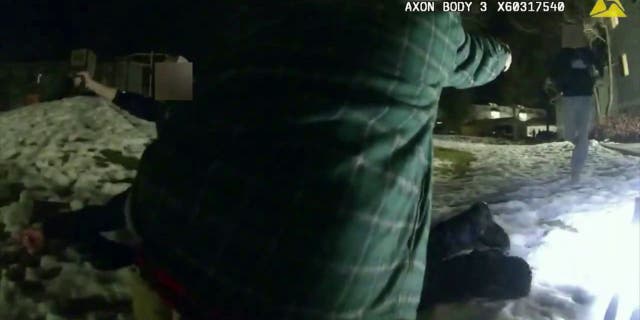 Several bystanders helped Mayfield, who was lying in the snow, when a man came out with a belt in an effort to stop the bleeding. Other bystanders, one armed with a pistol, helped officers provide cover and keep watch.
Mayfield was taken to a local hospital where he underwent several surgeries for gunshot wounds to his legs and abdomen.
"Obviously it's not common for a civilian to provide cover for a law enforcement officer during an active scene, I've been here 11 years and I can't remember a prior instance, but we're grateful that he was able to jump out to help an officer in need," Officer Stephen Greenlee told Fox News Digital when asked about the armed citizen who provided cover.
"It worked out great, the officer was able to alert the other officers, so we didn't have any friendly fire incidents and that turned out great. We in the police department, respect everyone's right to bear arms and in this situation it really turned out great that so many members of the community were in a dangerous situation."
The shooting suspect, later identified as Scott Kennedy, died on scene while the second suspect, Jeremiah Graham, suffered from multiple gunshot wounds.